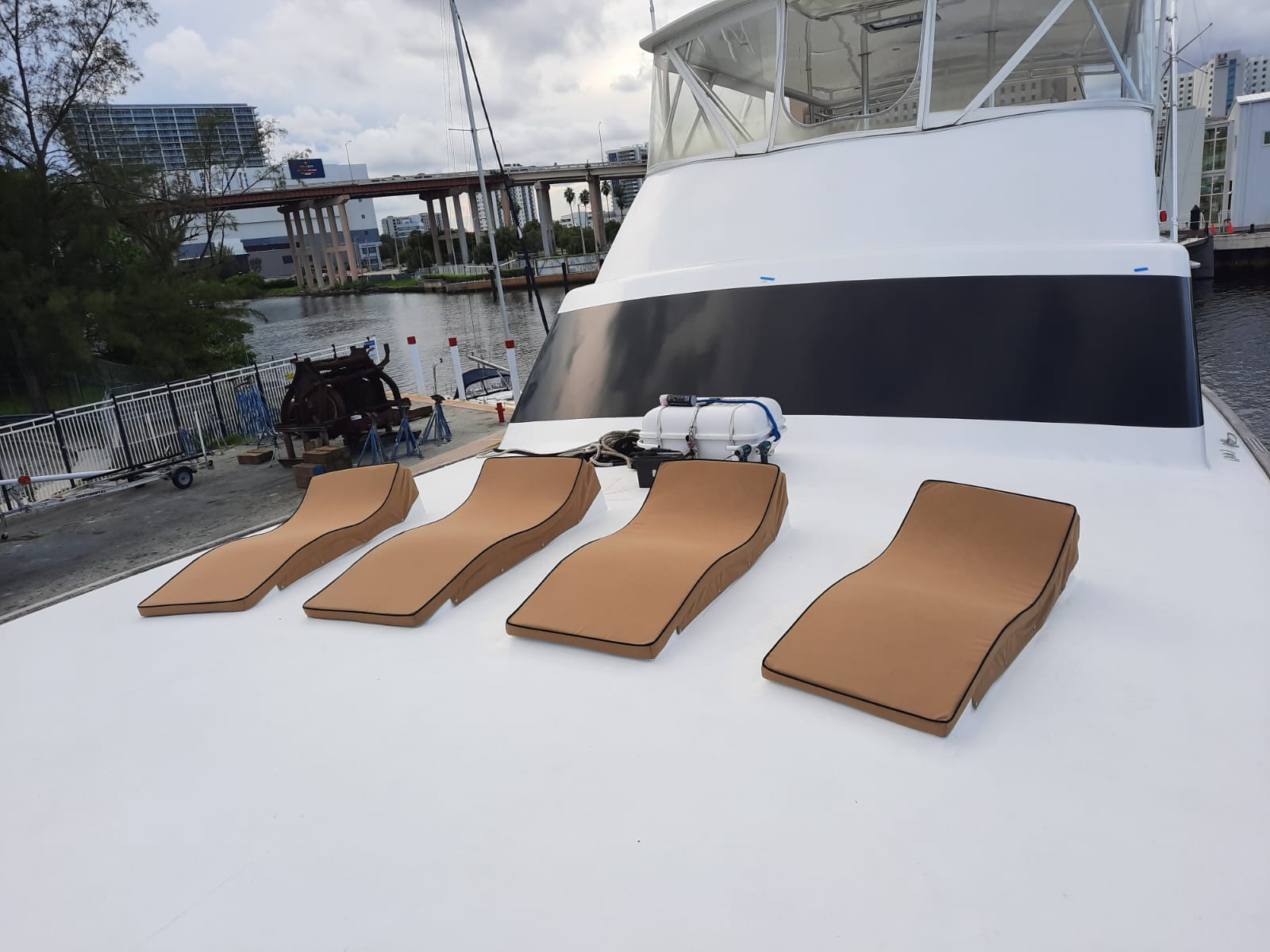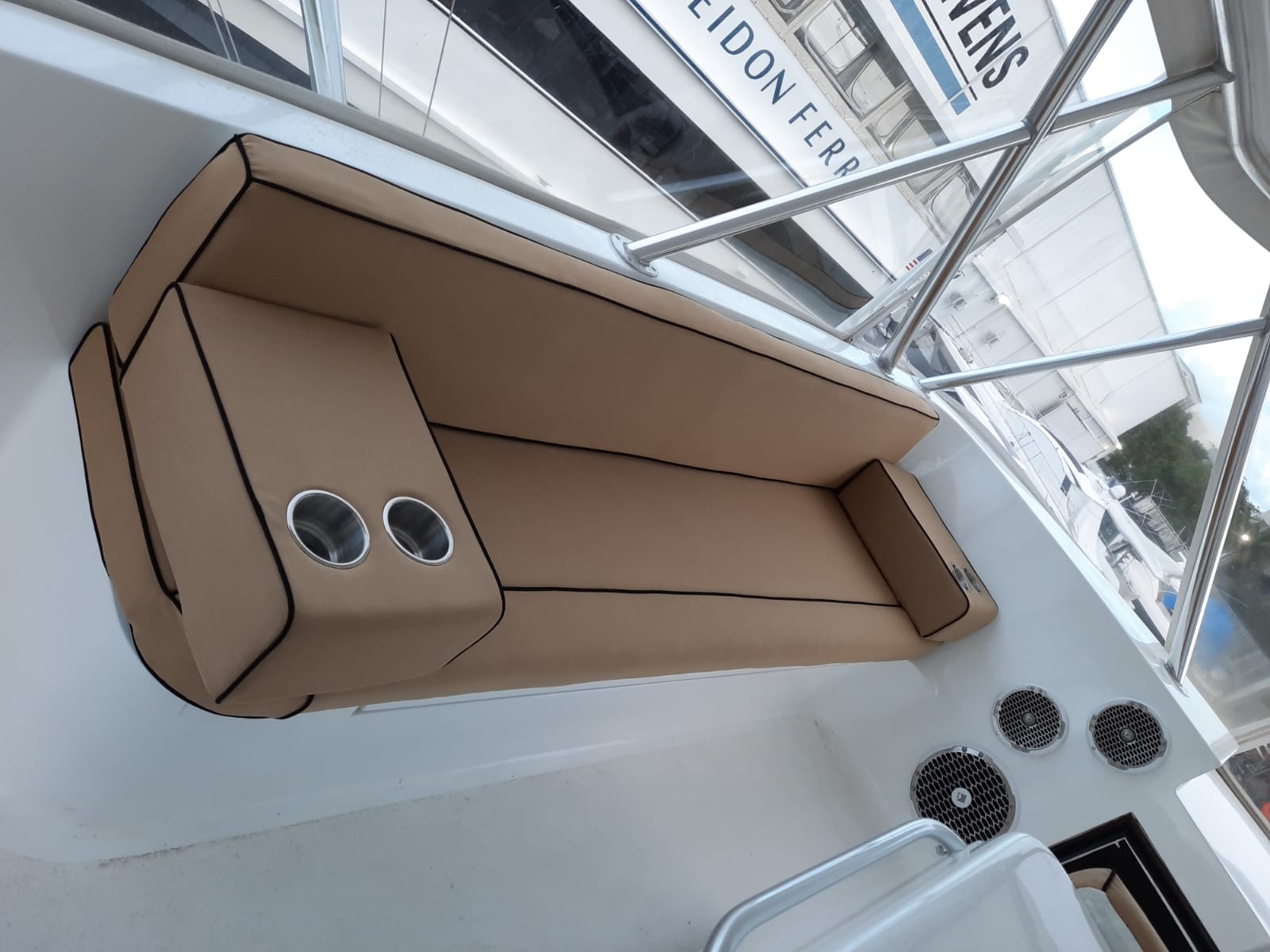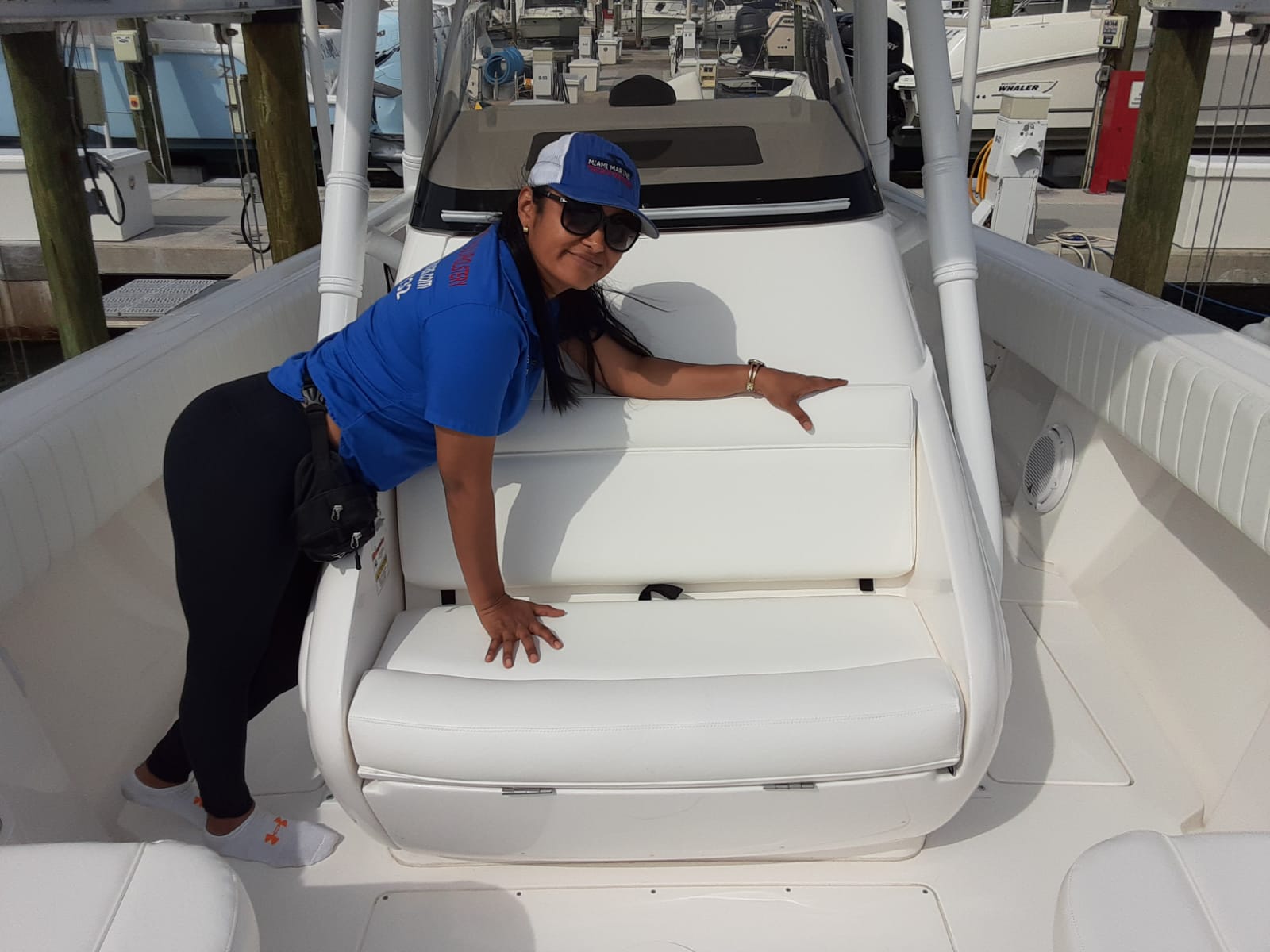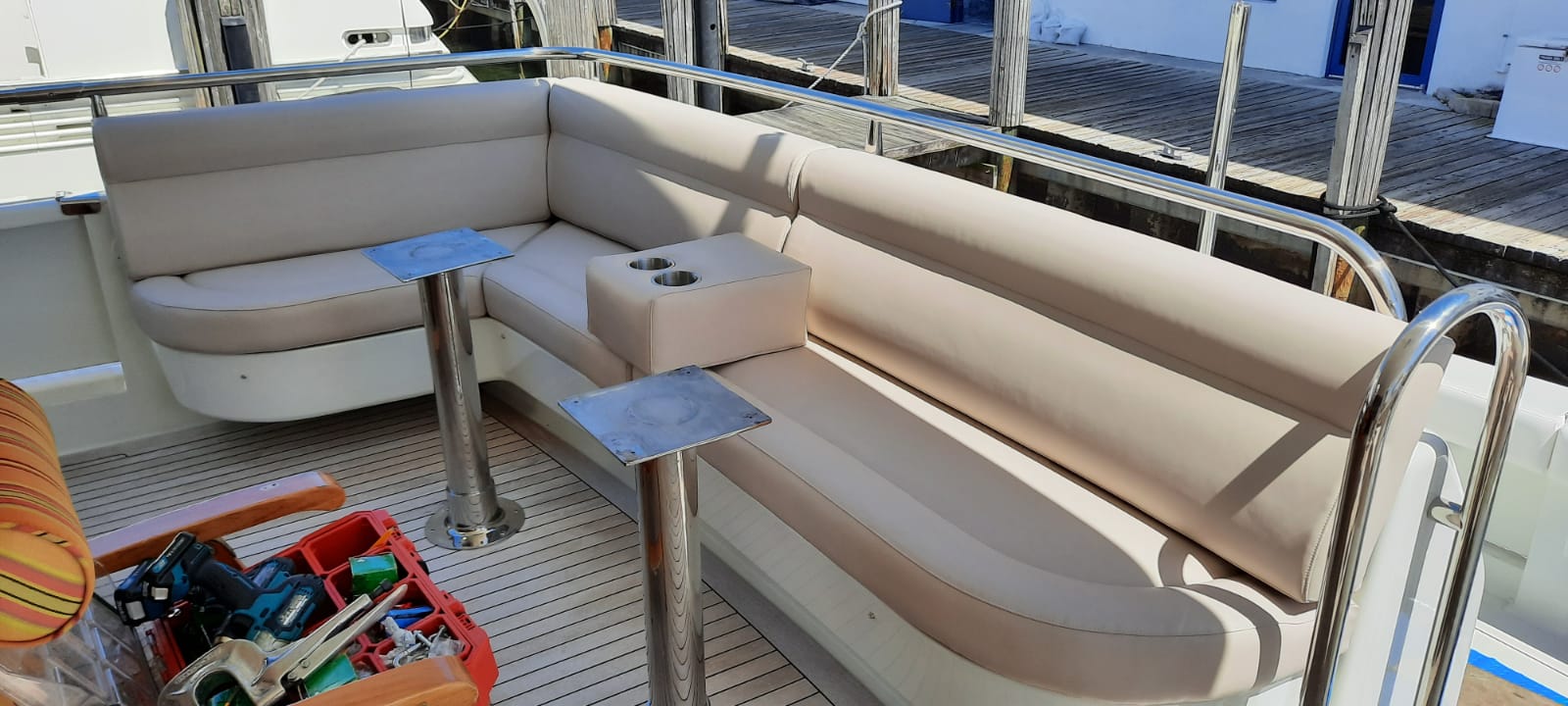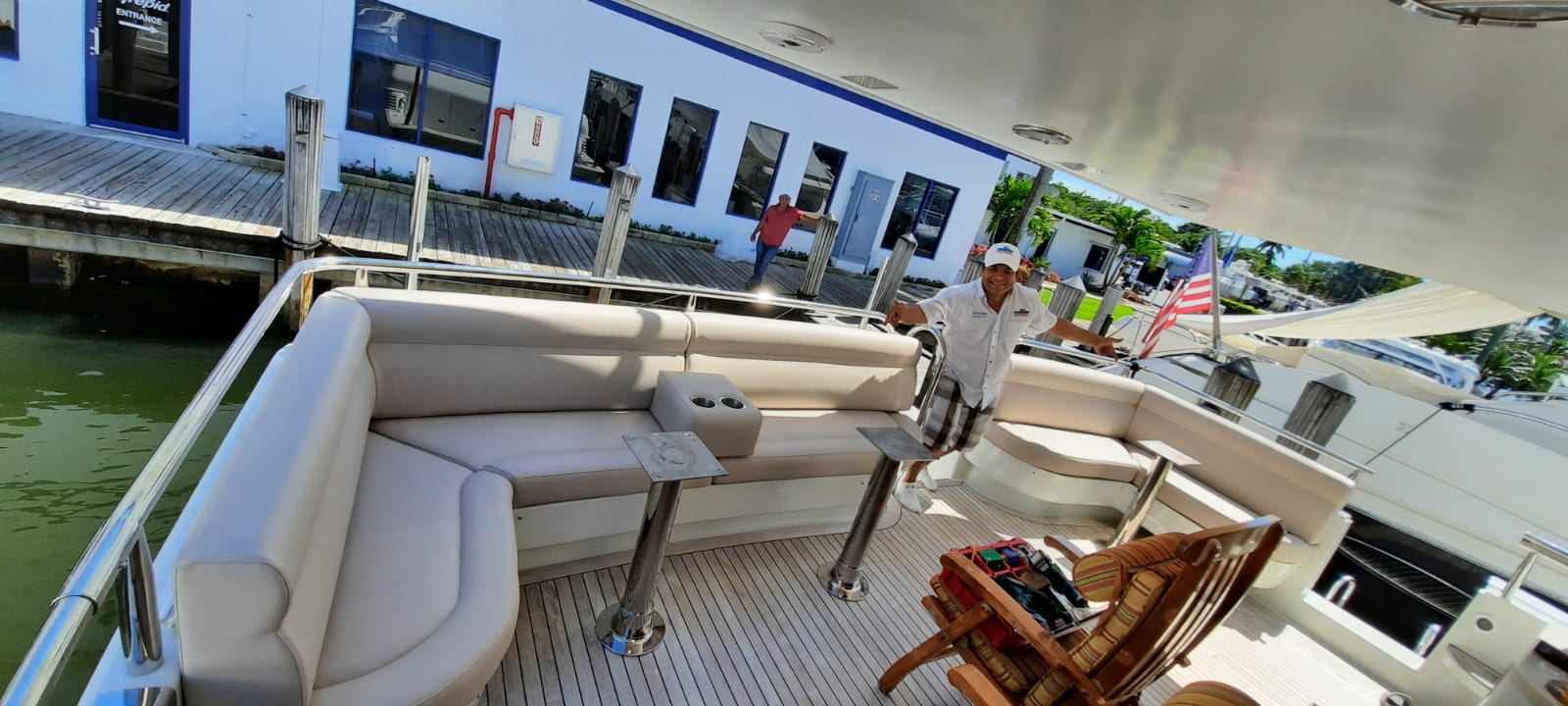 WhatsApp Image 2020-09-08 at 6.30.07 PM
WhatsApp Image 2020-09-08 at 6.30.09 PM (3)
WhatsApp Image 2020-09-08 at 6.30.09 PM (1)
WhatsApp Image 2020-09-08 at 6.30.08 PM (3)
WhatsApp Image 2020-09-08 at 6.30.08 PM
The Best Marine Upholstery In Miami
We specializes in marine canvas and upholstery servicing all of florida.
From custom made captains chairs, cushions, full boat covers and full enclosures, we do it all. See what we've done in our Gallery and contact us today. We can wait to make your Boat or Yacht look even better!
We are proud to be entering our third decade of providing custom-made marine canvas to manufacturers and individuals.  We are proud of our distinguished reputation in the industry for Quality, Customer Service, Innovation, Creativity and Craftsmanship.  It is our ultimate goal to exceed our customers' expectations!
Thanks to our superior customer service and our exceptional quality of work, a large percentage of our business today is generated from repeat sales.  We are committed to completing our projects in a timely manner while meeting our customers' specifications.
While servicing the yachting industry for the past 3 decades, our reputation has been established with hundreds of captains, crew, management companies and designers who have entrusted Miami Marine Canvas with their most challenging projects. We have built our own integrated production facility in Miami , equipped with our own cutting tables, and trained staff. We carefully source the best materials and all of our production is under the same roof in Miami with carefully selected industry leading vendors...It's our quality, proudly made in the USA, and the guarantee that we stand behind every one of our jobs; in the end, that's how we have remained a leader for more than 3 decades.
Each customer that we work with has specific requirements for a bimini top. Our goal is to custom make a bimini top to meet as many of your requirements as possible.  We bend all of our tubing which makes us able to customize your top and plan for storage when you aren't using it.  We also offer a feature called a spreader bar.  This removes the need for the strut or strap towards the back of the boat and allows easier access into the boat, and works great for anglers!

From skiffs to yachts, we can get you comfortably shaded and out of the elements. Choose from the classic Sunbrella or try SeaMark, a durable mix of Sunbrella on the top and marine-grade vinyl on the bottom. Products and services  include: T-top recovers, Bimini recovers, new Bimini frames, repairs and adjustments.
Marine Upholstery Like No Other
Get in touch with us for a free estimate, just fill out our contact form and we'll contact you shortly. 
Boat Covers
We create the best boat covers in all south florida. We are dedicated to provided our customers the top quality and most resistant covers available. Our boat covers are hand crafted to protect your boat from weather and the elements. We take pride in providing you with the best boat covers in Florida.
Boat Upholstery
Your boat is beautiful and so should be your boats upholstery. We only use the most top quality materials on our upholstery. We take meticulous craftsmanship into making sure any upholstery we do will look completely amazing. Take a look at our top quality work in the link bellow. 
Boat  Enclosure
Enclosures can increase the comfort on any marine vessel. Thats why we use high quality fabrics and clear polycarbonate enclosures to make sure you have extremely clear visibility as well as weather protection for you and anyone riding on your boat. We make some of the greatest enclosures in all south florida.